Instagram to allow managing data for personalized ads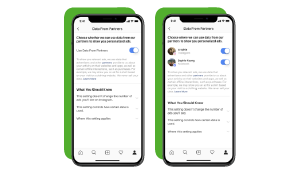 Did you know that you see such accurate targeting in your Facebook and Instagram ads because these apps get extra data from 3rd party applications?
Indeed, as explained by Social Media Today:
"Instagram, as with Facebook more broadly, uses data insights from other apps and websites in order to better personalize each users' ad experience. Facebook tracks these additional data points via the use of Facebook's SDK and other tools, which then feed back information on users' off-platform actions."
Instagram, however, is giving users more control about the ads they see. The platform is adding a switch that will turn on and off the app's ability to draw from external data sources to create personalized ads. If they decide to opt out, don't worry, users will still see ads—albeit less relevant ones.
This is a good step towards empowering users in the management of their private data while keeping the platforms' structure for monetization.
Learn more here.