Instagram's "AI friend," coming soon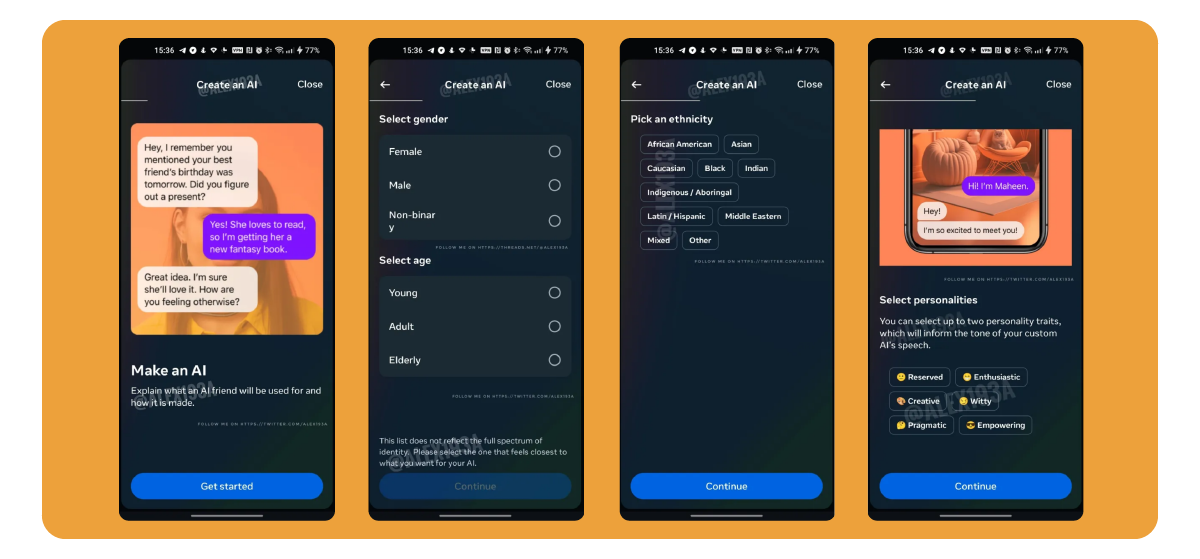 It seems Instagram is working on empowering users to create their very own digital BFF.
The platform is reportedly developing an "AI friend" feature that enables users to customize their own AI chatbot. With this new feature, users can chat with their AI friend, ask questions, seek advice, and brainstorm ideas.
Users can also select the gender, age, personality, and ethnicity of their AI friend. Additionally, they can handpick interests to shape their AI friend's personality and conversational tone.
While Instagram hasn't l officially commented on the release date to the public, the potential for AI friendships may be just a chat away.
Stay tuned and read more here.