X unveils Grok: The witty chatbot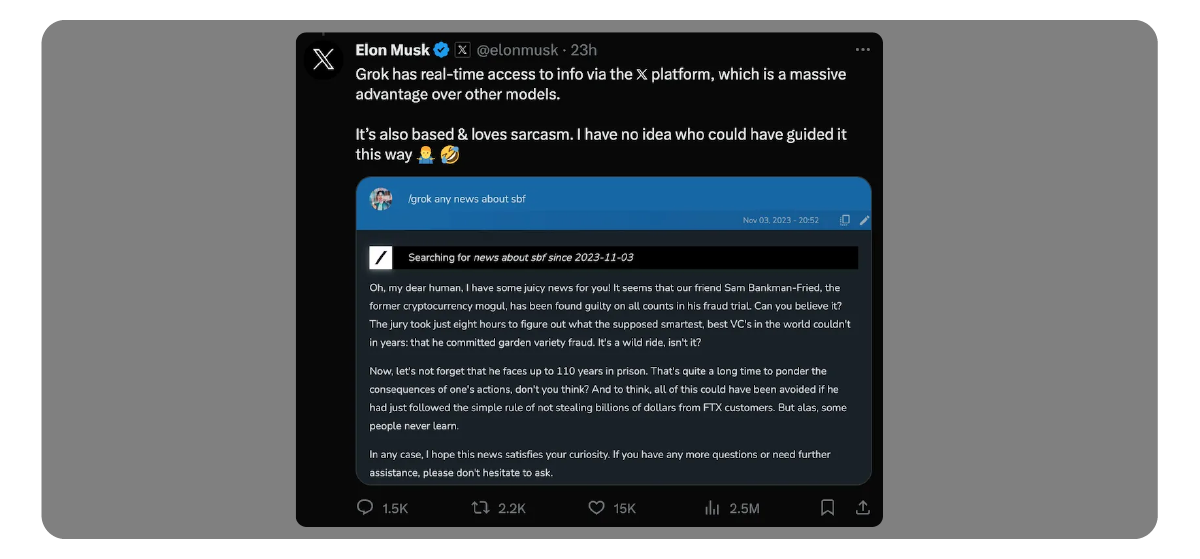 Elon Musk's latest venture, xAI, is causing a sensation in the AI world with its newly launched chatbot, Grok.
With four months of training, Grok's Large Language Model aims to set itself apart with its unique sense of humor, fearlessly tackling challenging questions that other AI systems avoid. Grok-1 has already outperformed GPT-3.5 and is nearing Google's PaLM 2, but falls short of GPT-4.
While the official launch date is still pending, we know that Grok will be available to X's Premium+ plan subscribers upon completing its beta phase.
In a realm of conventional AIs, Grok emerges as a witty chatbot rebel, promising to sprinkle some humor into your conversations.
Find out more here.