LinkedIn launches video interview training tool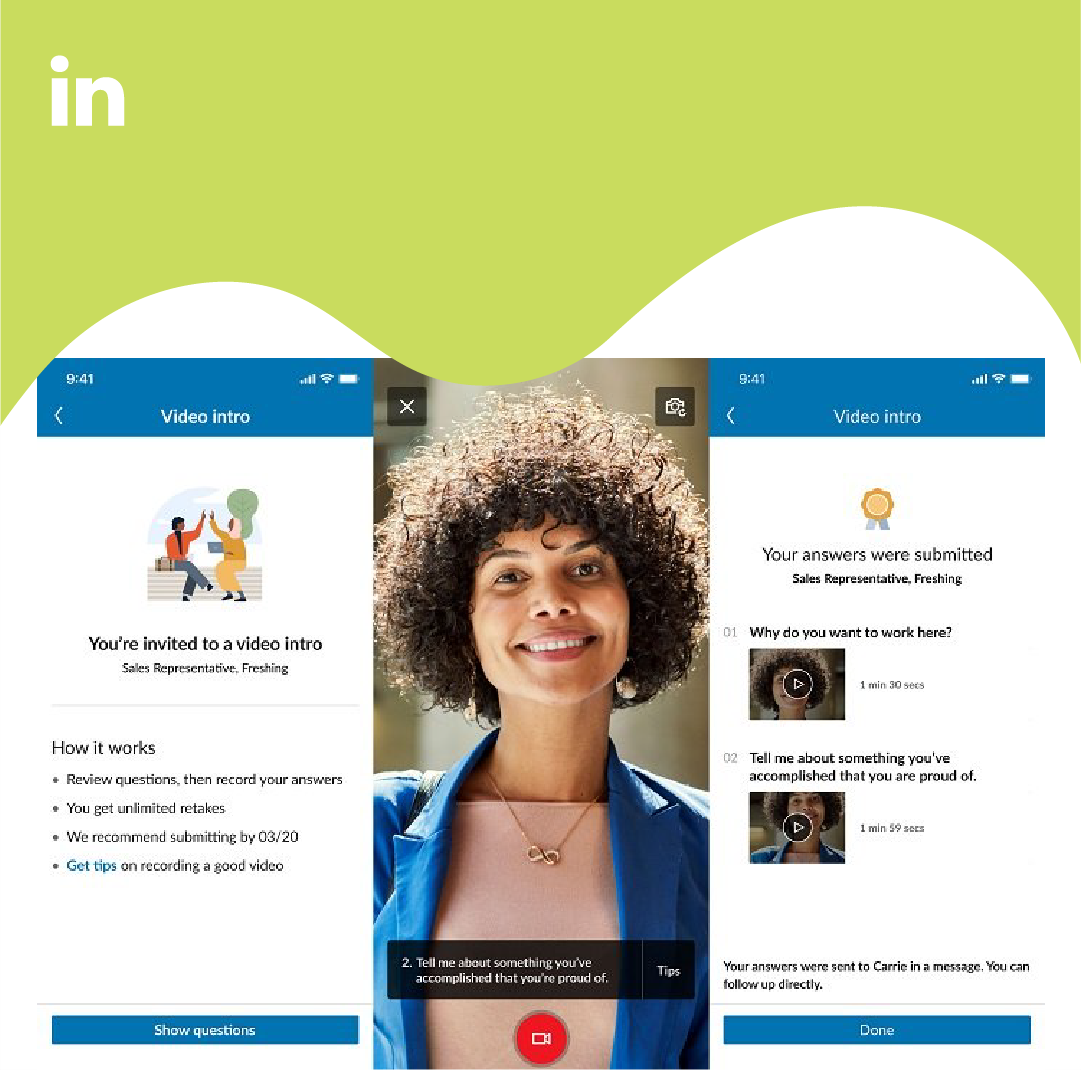 As we continue to make our lives and routines digital, we are surely finding that doing everything through computers and smartphones is not as easy as we thought it would be.
The career experts at LinkedIn are aware that the learning curve might be steep for most people, and as such, have released two new tools that will help us navigate through one of the scariest parts of adult life: job interviews.
The first one is called 'Video intro', which is a feature that will allow you to record short videos to common professional questions such as the hugely-dreaded "Tell me about yourself" or the slightly less worse "What is your greatest strength?". The feature's purpose is for recruiters and potential employers to make a preliminary assessment of your communication skills through this videos and then decide whether to contact you for an interview or not. Spooky.
The second feature is 'AI-powered instant feedback', which is a tool that will use artificial intelligence to tell you how you did on your mock interviews on the Interview Preparation section. Specifically:
"With the new AI feedback feature, once you've recorded your practice answers you get an assessment of your answer delivery — with feedback on pacing, how many times you're using filler words, and sensitive phrases to avoid. This provides an interactive way to practice answers to the commonly asked interview questions in private."
To LinkedIn: thank you. This is way more useful than polls.
Read more here.