TikTok introduces Pulse program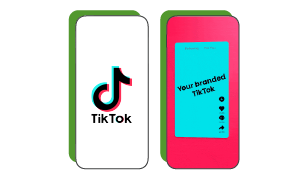 TikTok is growing at an unbelievable pace. While the platform is moving towards potentially becoming the most popular social media platform of all, it has been facing some challenges, the lack of creators' revenue opportunities being the biggest.
TikTok has launched a new initiative called the TikTok Pulse program. It will enable advertisers to place their ads next to the most popular content, thus providing creators with a new revenue stream.
According to the platform, "With TikTok Pulse, we will begin exploring our first advertising revenue share program with creators, public figures and media publishers. Creators and publishers with at least 100k followers will be eligible in the initial stage of this program. We're focused on developing monetization solutions and available markets so that creators feel valued and rewarded on TikTok."
The platform is competing against Meta and YouTube, who are all trying to monetize their short-form video content. This is an exciting, ongoing digital battle with a winner yet to be crowned. Let's wait and see who will reign supreme!
Read more here.