Meta expands ad targeting information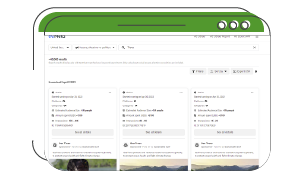 In its latest move to redeem its good reputation, Meta is now implementing a range of data protection measures. They aim to ensure limited access to users' personal data and insight through ad library updates.
The updated ad library overview will include more specific information on how each advertiser is using the increasingly sensitive targeting options.
A case in point: if a page is running an ad campaign about climate change, it will be easier for users to see which countries they're targeting with those ads, and the ones they're excluding.
That's a significant update for Meta's ad transparency efforts, especially after some independent investigations found that housing ads were illegally using race-based exclusions in their targeting.
Learn more here.