Meta tests crypto transactions on WhatsApp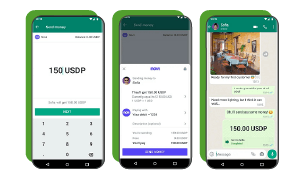 The metaverse is coming!
Meta is testing adding Novi, its own cryptocurrency, to WhatsApp and allowing users to send and receive it on the messaging platform without any fees or transaction costs.
The fact that Meta, a platform used by millions of people around the world, will be implementing crypto into its platform will increase cryptocurrency's legitimacy, and make it a serious contender to becoming a medium of exchange in the future.
On the commerce side, this implementation will allow brands to increase their revenues as the payment process will become easier for both parties.
This feature gives WhatsApp an added value as it means that all steps of the buying process are being covered.
This feature is only available for select users for now, but stay tuned for the universal rollout!
Learn more here