Might YouTube replace Google Podcasts?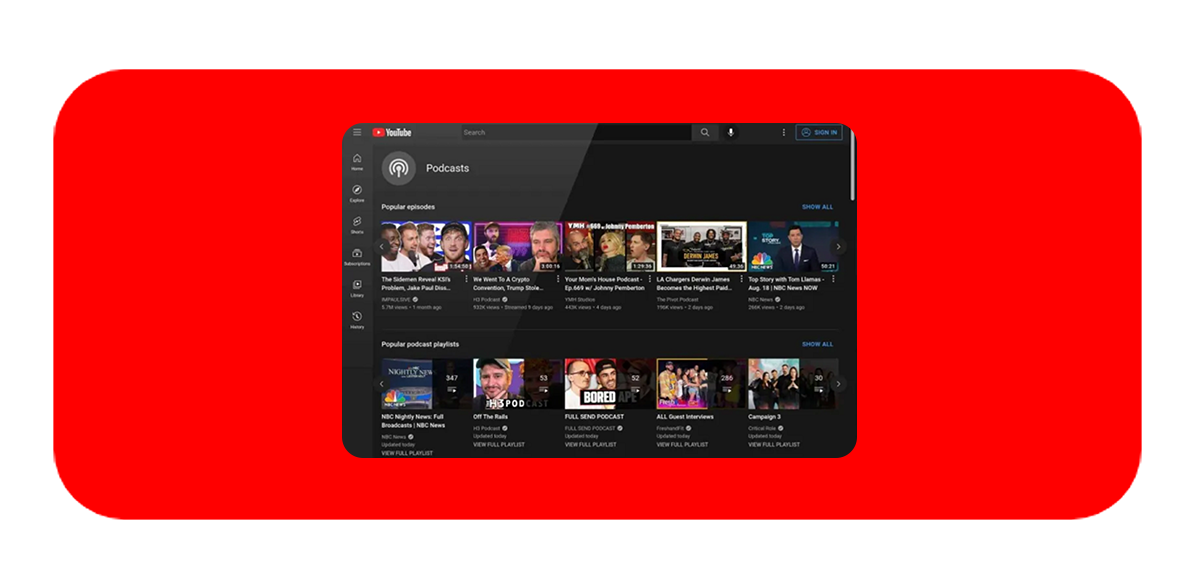 When Google launched a dedicated podcasts sub-page for YouTube last year, users were swept with confusion.
The mother company was already cleaning out its cluttered product portfolio, with the Meet x Duo merger and Hangouts > Chat. And playable podcast carousels got wound down from Search not too long ago.
But when Jordan from TeamYouTube updated the Support thread on February 15, the jigsaw puzzle pieces finally came together. Google might really be sunsetting Podcasts, handing the reins to its subsidiary…
Apparently, YouTube has handpicked certain creators to jumpstart its experiments right from desktop Studio, where the select users have been creating their own podcasts and uploading them to a standalone homepage (US-exclusive) bearing a blue iteration of the Podcasts logo. Users outside the States can locate those podcasts as "regular" videos.
YouTube not publishing any official announcements yet and Google remaining tight-lipped, it looks like the succession prep work is already in full swing.