New Instagram features have arrived!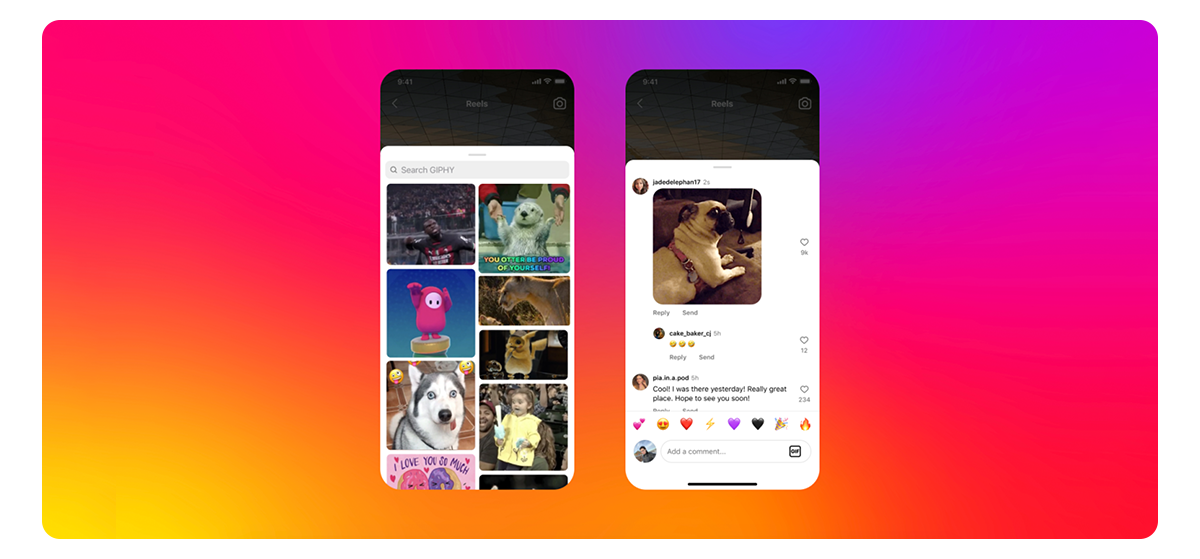 Instagram has recently announced a number of new features that are designed to make the platform more engaging and interactive for its user base.
First off, creators can now host guests on their Broadcast Channels. This will offer great opportunities for brands to share behind-the-scenes snippets, drop sneak peeks of upcoming releases, or just connect with their audiences on a more personal level.
The new guests option is currently being tested with creators in the US, and will be gradually expanded to additional markets.
Up next, we have more GIPHY integrations for both posts and Reels, accessible to all users worldwide. Now, you can add some GIF swagger to your Instagram replies and make discussions in the comment box more engaging!
To conclude, Meta's press release unveiled a handful of Reels editing tools that enable users to split, speed up and slow down videos.
What are you waiting for, Pedro Pascal fans? Let's get dem GIFs droppin'!