Twitter spicing up your video viewing experience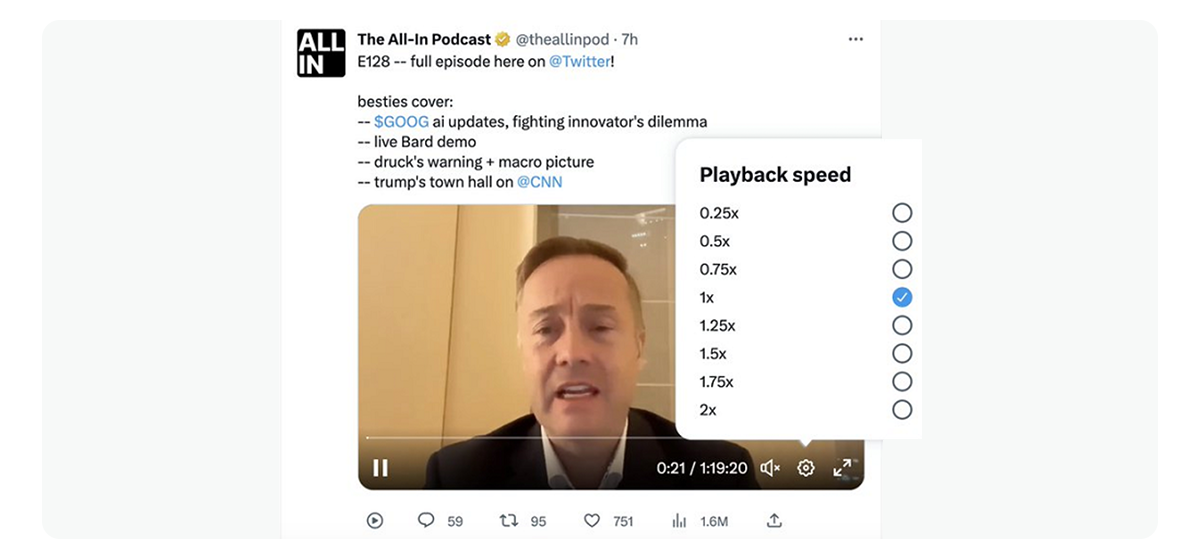 Yikes, someone's already uploaded Shrek the Third on Twitter. In FULL. Under Elon Musk's announcement tweet.
Update: A copyright strike had the bootleg video removed within a few hours. Sigh, we had just made it to that trippy scene when King Harold dies and a chorus of froggy lads are croaking the James Bond theme song "Live and Let Die."
Well, that's what happens when Twitter Blue subscribers get the greenlight to share videos as long as two hours. Piracy will naturally ensue.
Back to the technical details: The quality of video uploads is still capped at 1080p, while the file size limit has been increased to 8GB. Currently, only iOS and web users can benefit from this feature, which is also coupled by new playback speed controls.
In addition, Elon Musk mentioned his future plans to add a video download button for offline viewing, a playlist feature and a standalone video tab.
The Blue skies of entertainment await you. So buckle up for a deep dive into hours-long watching frenzies, because boredom won't stand a chance anymore!