Reddit buys Dubsmash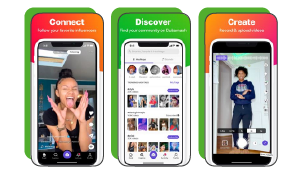 Watch out TikTok, more rivals are joining the party!
Reddit has unveiled its latest acquisition of Dubsmash, a lipsyncing short-form video app.
This acquisition offers great potential for Reddit, as it states:
"Reddit is where passionate communities come together for authentic exchanges about the topics that matter to them. Video is increasingly core to how people want to connect, and as we continue to grow our community, we're committed to providing the best possible tools users need to find, create, and interact with one another through video."
At this point, we know that Dubsmash will continue normally operating with a stand-alone app for iOS and Android users; however, its video creation tools will be embedded into Reddit's infrastructure moving forward.
What do you think? Are you ready for a new wave of Dubsmash clips?
Learn more here.