Snap introduces a new certification course on ad optimization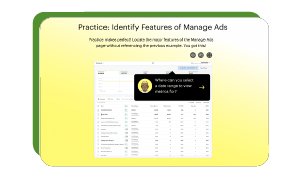 As part of their large set of courses offered on their learning portal, Snap Focus, Snap's new course, called Snapchat Ads Manager Optimization, is the second practice-based certification available on the platform and focuses on ads manager campaign optimization.
The course aims to develop the participants' expertise in Snap ads by focusing on five key elements: visualizing campaign data, troubleshooting campaign performance, optimizing performance in-flight, applying learnings to future campaigns, and getting ad support.
This course will be very useful to industry professionals and even digital marketing beginners, as they will now be getting information, techniques, and troubleshooting methods from the advertising platform itself. Brands will now have deeper insights into Snapchat's ad mechanisms and will be able to efficiently use the resources and enhance their campaign and ad performances.
Learn more here