The Battle for Social Video Dominance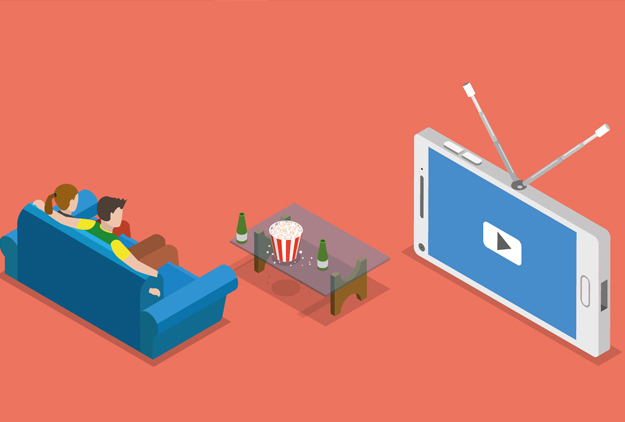 There it was sitting at the helm of the video kingdom without a challenger in sight. Basking in its glory, YouTube was the go-to digital video platform for the masses. But like all empires, an uprising is always brewing to dethrone the emperor. This particular uprising has merit as it is being led by a giant from another kingdom.
In mid 2015 Facebook fired its first arrow and started encouraging users to upload videos directly on its platform vs linking out to YouTube. It made the user experience of watching a YouTube video on Facebook cumbersome and allowed brands to achieve more cost effective engagements by uploading their video directly on the platform. It also started offering users functionalities similar to those of YouTube such as disallowing embedding and introducing categories. Was this a sign of war looming in the social video kingdom?
It was. The fire was fueled with the arrival of Snapchat, which was slowly creeping its way into the video kingdom. Facebook asked Snapchat to swear allegiance in 2013 as it was kidnapping the youth but Snapchat refused. In May 2014 Snapchat released Stories and Facebook was ready to go to war with its Slingshot, which ended up being sacrificed in December 2015 after proving to be unsuccessful.
Snapchat was still growing its army and in January 2016 it claimed that around 10 billion videos were sent every day by its users. Facebook needed to manage this uprising so in August 2016 it reinforced its Instagram battalion with a new weapon: Instagram Stories which has the same offering as Snapchat. Although it's still early in the battle, it looks like Instagram Stories has what it takes to curtail Snapchat's advances. To make life more difficult, Facebook formed a new battalion called Lifestage to flank Snapchat. Lifestage is a newly launched standalone service from Facebook that allows people in school to build a profile made up entirely of video fields. The stage is set for a bloody battle.
Let's not forget Twitter who has been struggling with keeping its generals from leaving its army ranks. They too wanted a piece of the kingdom so in June 2016 they introduced longer video formats and tweaked their video app, Vine. They signed a deal with NFL for live streaming and they promoted their live video app Periscope more aggressively. Currently, video represents the best revenue stream for Twitter. Although Google and Twitter are collaborating and there were very strong rumors of Twitter's army joining the ranks of Google; it's still far from a threat to the giants.
Going back to the war of the decade, let's look at some stats from the giants. In April 2015, Facebook generated 4 billion views a day and then managed to double the figure in 6 months to 8 billion views a day. However back in 2012, armed with the foresight that views per day will not paint a pretty picture in the long run and with the knowledge that Facebook measures a view after 3 seconds while YouTube measures it after 30 seconds; YouTube changed its measurement metric to "hours of videos watched a day". According to YouTube, the reason for the change is that views don't necessarily mean better engagement but hours watched does. Yeah, sure.
Facebook decided to rise to the challenge and as of January 2016 started measuring hours watched as well. So where do they stack now? Facebook is at 100 million hours of video watched a day while YouTube hasn't officially released any numbers recently but it is estimated that they are at 650 million hours of video watched a day.
It looks like Facebook has some catching up to do but then again, we're talking about Facebook, a giant with the agility of a startup. At the Q2 Earnings Call in July 2016, Mark Zuckerberg officially threw the gauntlet by saying: "We see a world that is video first, with video at the heart of all of our apps and services."
A month later, YouTube picked up the gauntlet and accepted the challenge by developing a new feature called Backstage which allows its users to share text, photos and polls with their subscribers. While Facebook is bringing video to its social platform, YouTube has decided to bring social to its video platform. It's an all out war for video dominance.
War, what is it good for? Absolutely nothing. Say it, war, good God now, what is it good for?
Absolutely nothing, say it
Well, not true. It is worth billions of dollars in video advertising, USD200 billion to be exact.
About Michael: He has over 17 years of experience in brand management and communication for leading multinational blue chip organizations across MENA. He is currently the Managing Partner at Netizency.