TikTok introduces its latest game-changer for advertisers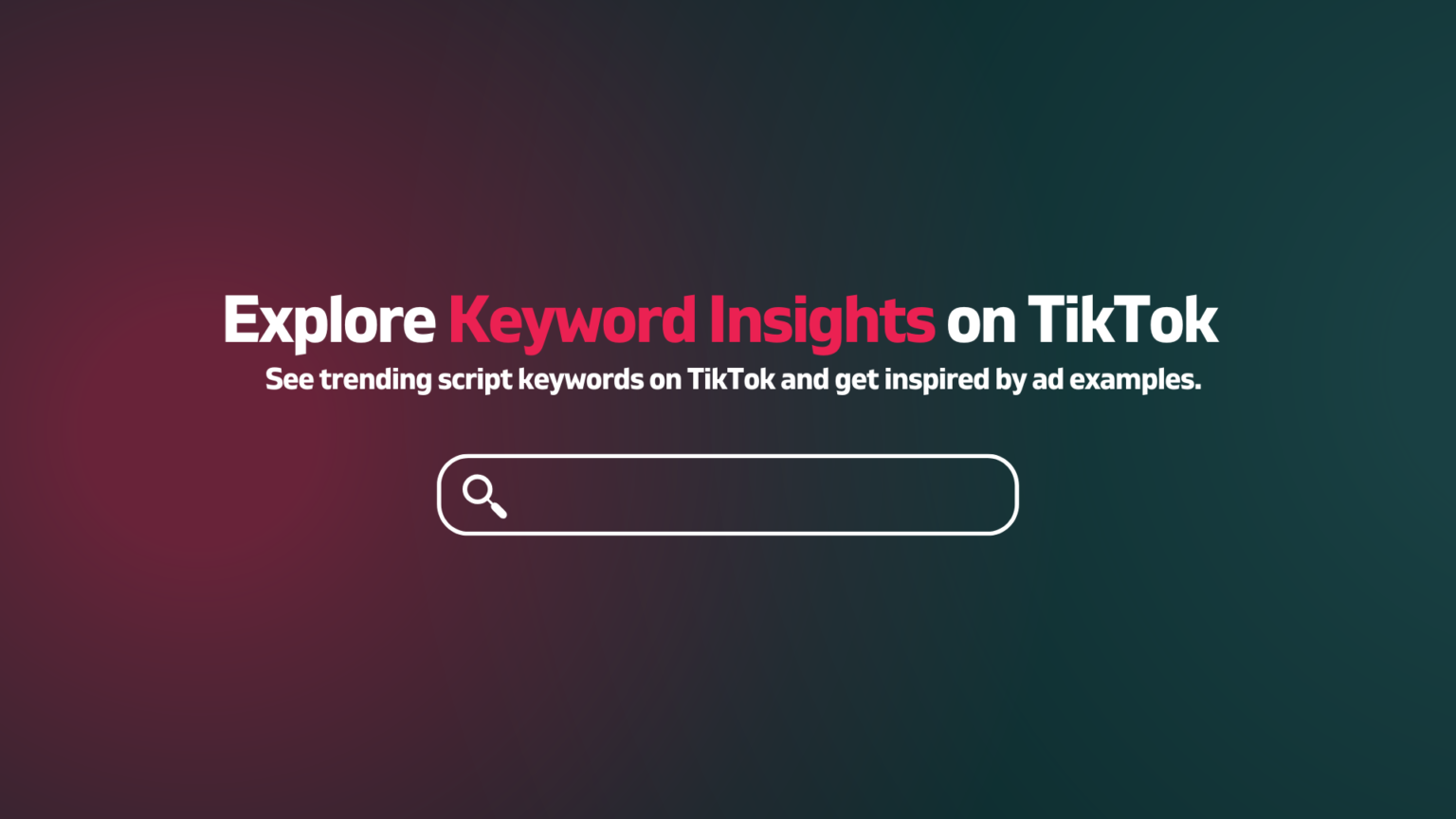 TikTok's 'Creative Center' just keeps on getting better; 'Keyword Insights' being the new cherry on top.
This latest addition has arrived to help marketers better explore "trending script keywords" that appear in voice-overs, text overlays or inside ad captions, and adopt the phrases that best resonate with their target audiences.
The gist: Type any keyword in the search bar, where you can narrow your query by 'Region', 'Industry' and 'Objective'. You will then get a glimpse of the keyword's performance across a specific timeframe, stretching back to 120 days of historical data.
Results can be sorted by 'Popularity', 'Popularity change' and the average 'CTR' of all ads using this keyword. Tapping the 'Details' button allows you to glean more insight into how each term has been utilized, alongside samples of relevant ad approaches and successful copies.
Let's explore together!