TikTok launches business page for advertisers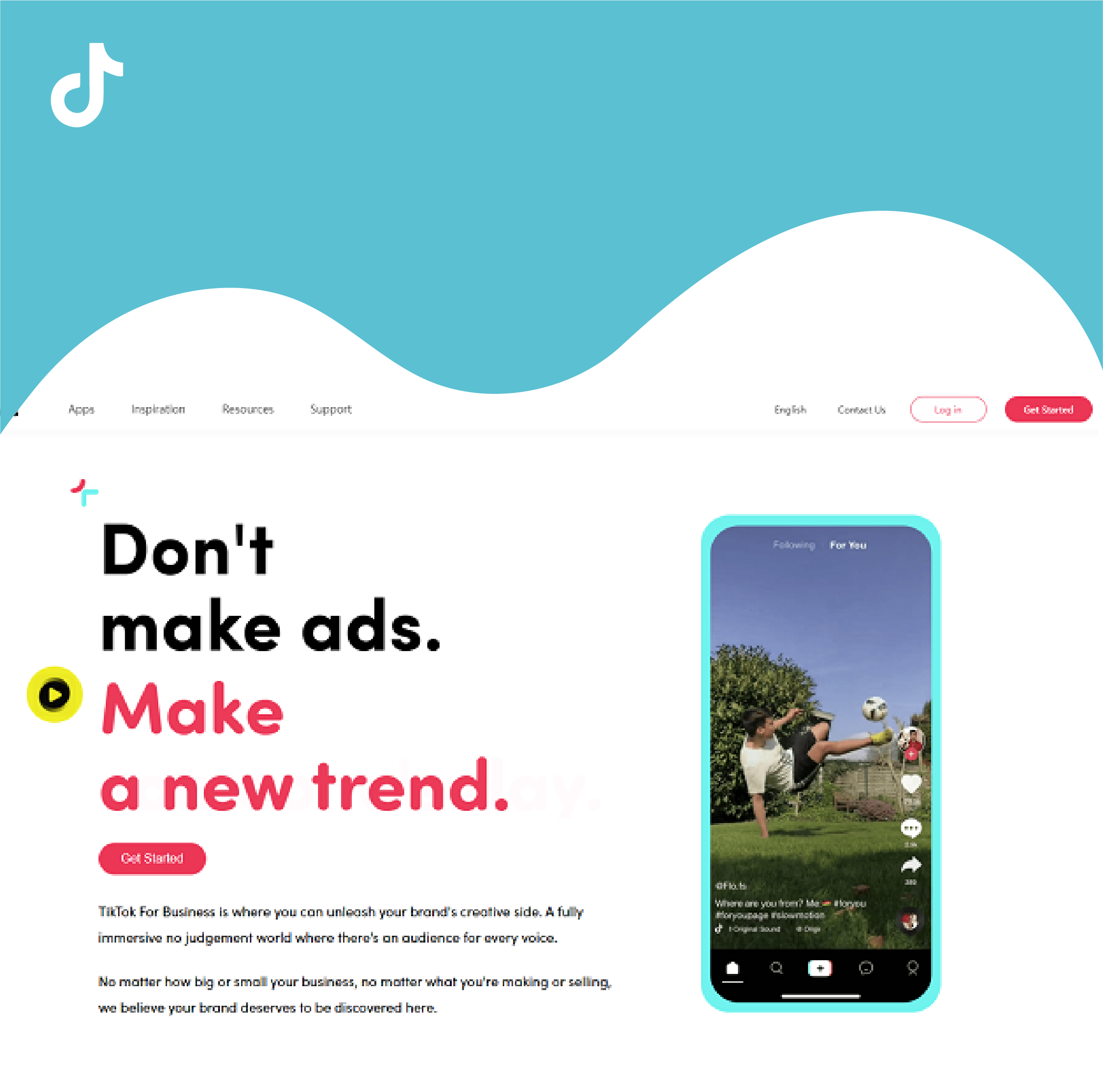 Does your business create ads? Are you advertising or planning to advertise on TikTok? If the answer is yes, this is for you.
If the answer is no, then this is definitely for you!
You should probably know by now that TikTok is one of the fastest growing social media platforms in the world, not only in numbers but also in influence. Advertising on TikTok should be a priority, yet because of the platform's unique format, nailing the formula to deliver your brand's message is usually the biggest challenge.
TikTok knows this, and so they have launched "TikTok for Business", a hub designed to help brands transmit a meaningful presence and connect with the TikTok community. Through TikTok for Business, you can find creation resources, from template to hashtag suggestions, as well as analytics reports.
With TikTok for Business, the platform wants more than just ads:
"For brands, this opens an entirely new window of opportunity to create content that speaks to people, to invite the community to join in the conversation, and…to make TikToks."
Get started on TikTok here.