YouTube introduces new direct response ad formats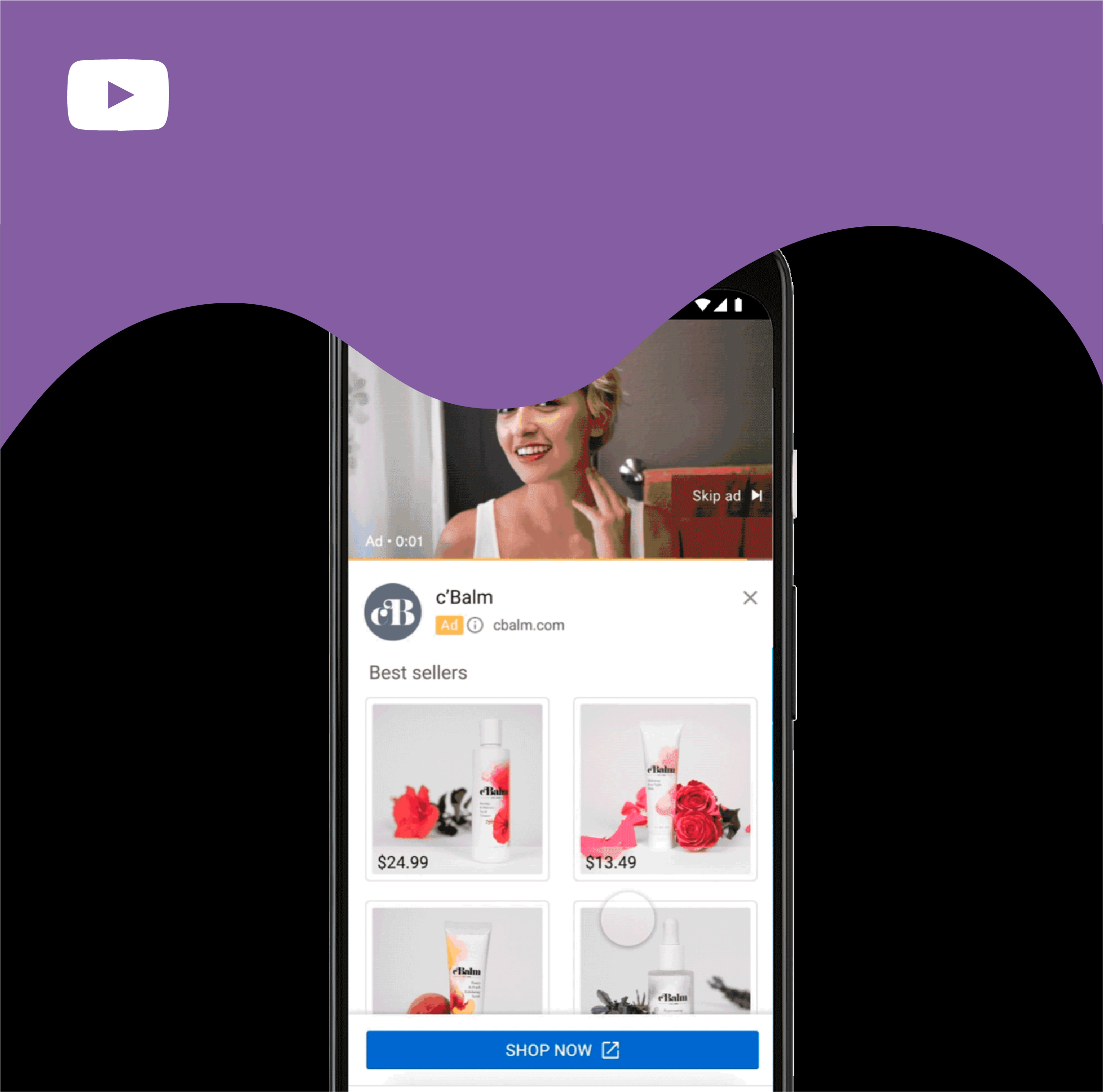 YouTube ads have a lot of potential for your brand, whether big or small. They are smartly designed, straightforward, and highly visible. But sometimes their effectiveness can be thwarted by awkward timing.
No one, probably not even Sundar Pichai, enjoys having to sit through non-skippable 15-second ad in the middle of watching the latest video from their favorite YouTuber.
Google knows this, and because of that they are releasing a new direct response ad format that will empower users to visualize all of your products featured in your ad. Allowing users to clearly and simply browse your relevant catalogue is a step in the right direction to make ads less invasive and to significantly drive conversion.
To set this format up, Google only requires very simple steps:
"All you need to do is sync your Google Merchant Center feed to your video ads, and you can visually expand your call-to-action button with the best-sellers you want to feature and drive traffic to the product pages that matter."
Showcase your products here.