TikTok to introduce new in-app shopping tools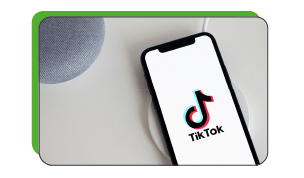 After introducing several new types of ad options to solidify its appeal for all kinds of businesses, TikTok is now going all in with eCommerce features.
The platform is reportedly beginning to test in-app sales features, with UK streetwear brand Hype as one of its first partnerships. The new tools are still undisclosed but they appear to be designed to allow users to buy products directly from a brand's TikTok profile.
It is not all, however, as it seems like TikTok has bigger plans to keep all business activities inside the app. According to Bloomberg:
Now TikTok aims to lock users inside its ecosystem to a greater degree. Brands like Hype will run dedicated stores on the video platform, taking orders from and interacting directly with shoppers. While the Chinese company won't handle sales or merchandise itself, it hopes to sell more ads to merchants, boost traffic and take a cut of business.
Learn more here