'Topics' option heading to Reels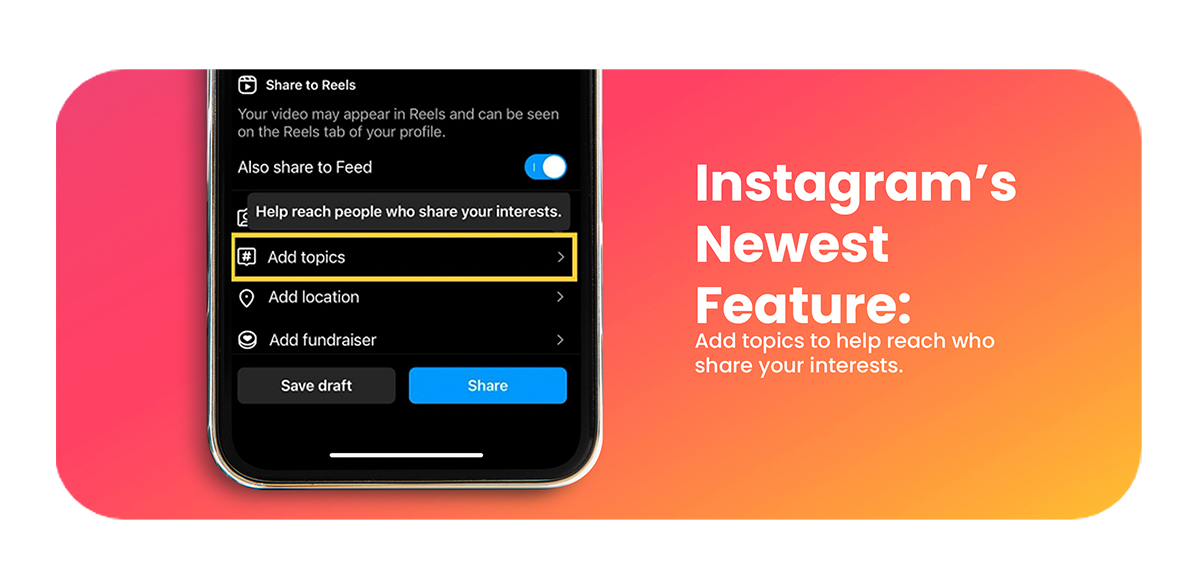 Instagram has U-turned on its TikTok metamorphosis after troubling its users worldwide, but it seems that it won't back-track on its agenda.
In another attempt to mimic its rival's success formula, Instagram is working more and more on polishing its recommendation algorithms. Content creators can now add a 'Topics' option to their Reel uploads, which renders the process of matching with user interests much easier.
Indeed, this is quite a safe move from Instagram's end that cleverly maneuvers around outsourcing undesirable junk into its users' feeds while fending-off infuriated eyes and fine-tuning its self-learning capacities. Let's call it a win-win for both creators and brands?
But the question here is whether Instagram will ever be capable of harnessing robust machine learning with the same standards as its nemesis. The answer lies in more future updates.
Learn more here.