Twitter is adding emoji reactions to DMs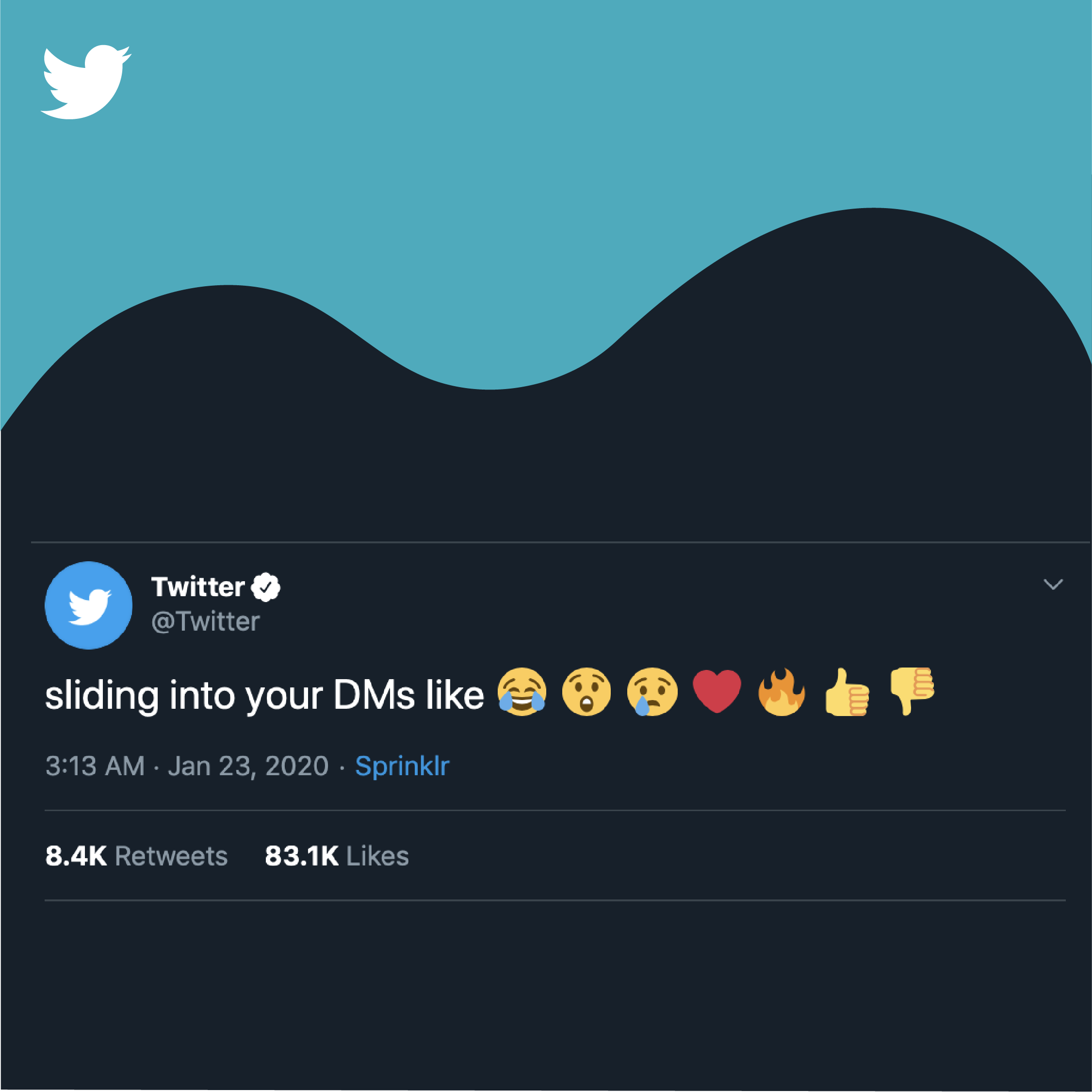 In another chapter of "Features that we didn't really need", Twitter is adding emoji reactions to your Direct Messages.
Yes, a truly revolutionary addition that will make your DMs look and feel just like Facebook, Messenger, Instagram, Slack, and many, many others.
Commensurate with the update's importance, Twitter made the announcement stating with succinct elegance that they are:
"sliding into your DMs like ? ? ? ❤️ ? ? ?"
If you, for some reason, need clearer instructions on how to use them:
"To add a reaction, click the ❤️➕ icon that appears when you hover over the message on web or double tap the message on mobile and select an emoji from the pop-up."
Still no tweet editing, though.
Read more here.