Twitter lets users 'Unmention' themselves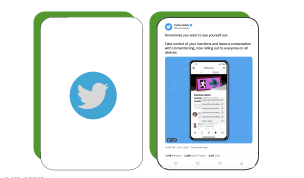 Yes, that's right – you can now easily remove yourself from those annoying chat threads on Twitter!
After running some tests, Twitter is finally allowing users to leave unwanted conversations. The option is rolling out to everyone on all devices.
Once a user activates the 'Unmention' option, their profile link will be deactivated so that their username is no longer clickable. The following changes will be applied as well:
Your username is untagged from the original Tweet and replies.
Users won't be able to mention you again within the same reply chain.
You'll no longer be notified about updates regarding the exchange.
It is interesting to see how Twitter is putting users in control of their own experiences and conversations on the platform.
Learn more here.