Twitter starts testing 'Spaces'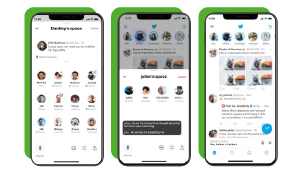 Twitter has announced that it has initiated its first beta version for the new audio 'Spaces' feature, which will allow users to create an audio-only meeting via Fleets.
Once a user starts a Spaces virtual room, their connections can choose to join by either just listening or taking part in the conversation.
Twitter explained the importance of audio for the platform going forward as follows:
"The human voice can bring a layer of connectivity to Twitter through emotion, nuance and empathy often lost in text. We see this with voice tweets and voice DMs. sometimes 280 isn't enough, and voice gives people another way to join the conversation."
Do you think this feature will appeal to users? We are yet to see!
Learn more here.