Twitter testing Topics Bar on Timeline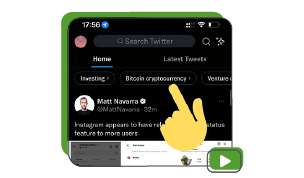 Twitter is testing a new way to discover content with a new Topics Bar placed right above the main timeline. The topics displayed are based on users' interests and tweet activity, and could range from fairly general themes like 'politics' and 'sports' to more specific conversations like 'bitcoin investing'.
On the business side, this feature will allow users to jump in directly to be part of the discussion, so if brands tap into trending topics effectively their content could be placed in a prime spot to receive higher engagement and more reach.
Learn more here.