Twitter tests new audio 'Spaces' feature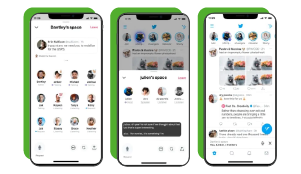 Despite launching its stories feature 'Fleets' globally just this month, Twitter is not stopping in its development of new ways for user interactions. The feature, called 'Spaces', will consist of audio-based rooms where users can engage in live conversations individually or in groups.
Twitter had already experimented with audio-based features as just a couple of months ago it debuted voice clips, allowing users to embed a voice recording in their tweets. This feature is fundamentally different, not only from voice clips, but from any other feature available in any mainstream social media platform.
In fact, there is only other platform that has a similar feature: Clubhouse. A US-based app, its only function is to connect users through audio-only rooms. It rose to prominence because by March this year it was already valued at 100 million dollars despite being still in beta testing and having only 1,500 users—clearly the concept has some merit.
However, Clubhouse got embroiled in myriad problems surrounding content moderation. Without written content to be reviewed, how can a platform keep hateful and harmful speech away? Several hate speech and harassment incidents have shown so far that they still haven't figured it out.
Twitter, however, is trying to show that it will not commit the same mistakes. The platform executives have pledged to place user safety above all, starting with the initial launch:
"We are going to launch this first experiment of spaces to a very small group of people — a group of people who are disproportionately impacted by abuse and harm on the platform: women and those from marginalized backgrounds".
This could be a very interesting feature to try. Will it change how we use the platform in a meaningful way? We'll have to find out!
Learn more here