Twitter to ramp up account verifications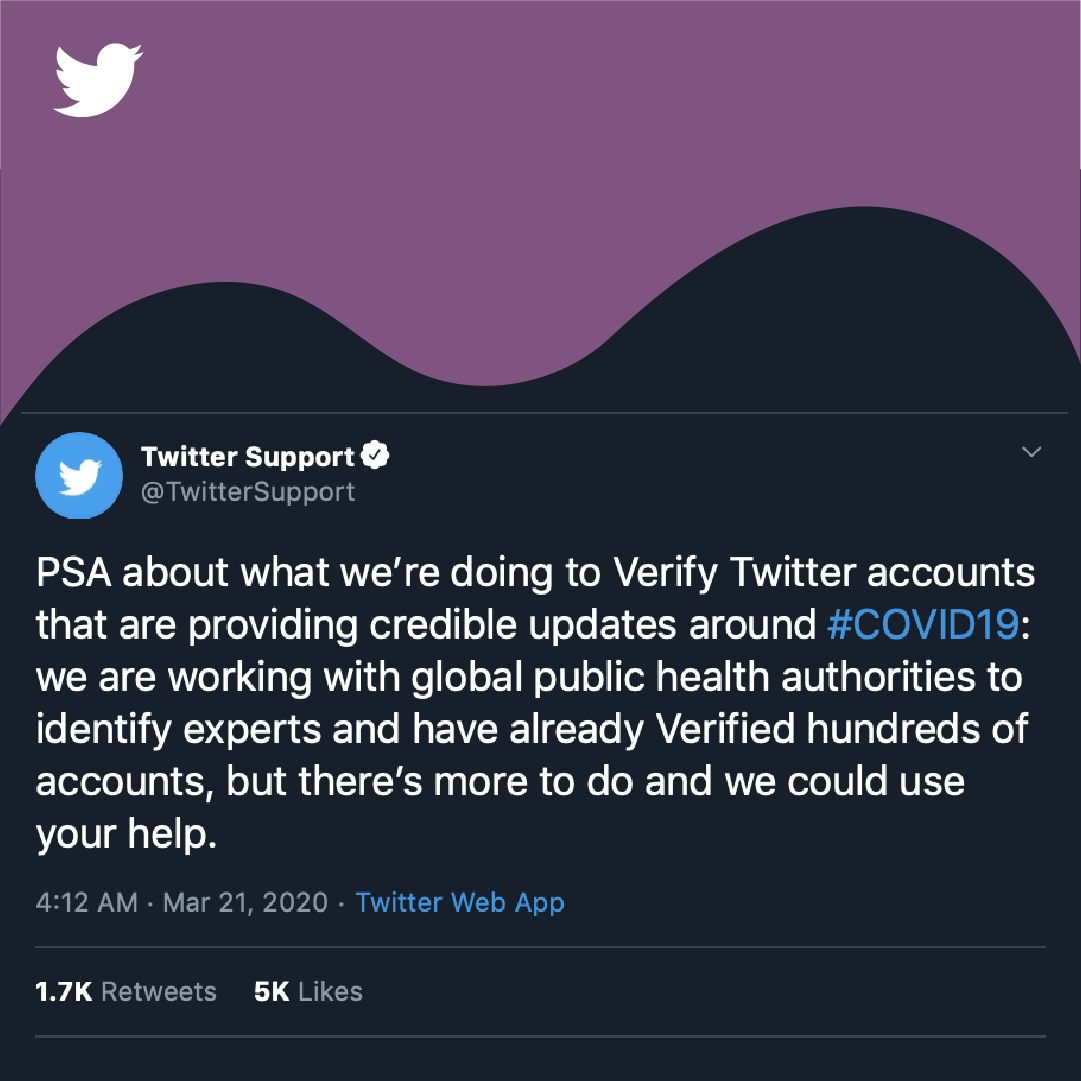 Have you noticed that the accounts making the most noise about COVID-19 are usually political in nature?
And not good politics at that.
Many Twitter users have definitely noticed that political figures, such as Donald Trump and his right-wing associates, are featuring prominently in the conversation. What do they have in common aside from a complete disregard to accurate information? A blue tick. And who doesn't have one? Actual doctors and epidemiologists.
Twitter eventually realized that politicians and influencers are not the only important people to have their accounts verified:
"PSA about what we're doing to Verify Twitter accounts that are providing credible updates around #COVID19: we are working with global public health authorities to identify experts and have already Verified hundreds of accounts, but there's more to do and we could use your help."
Read more here.