WhatsApp is innovating to combat fake news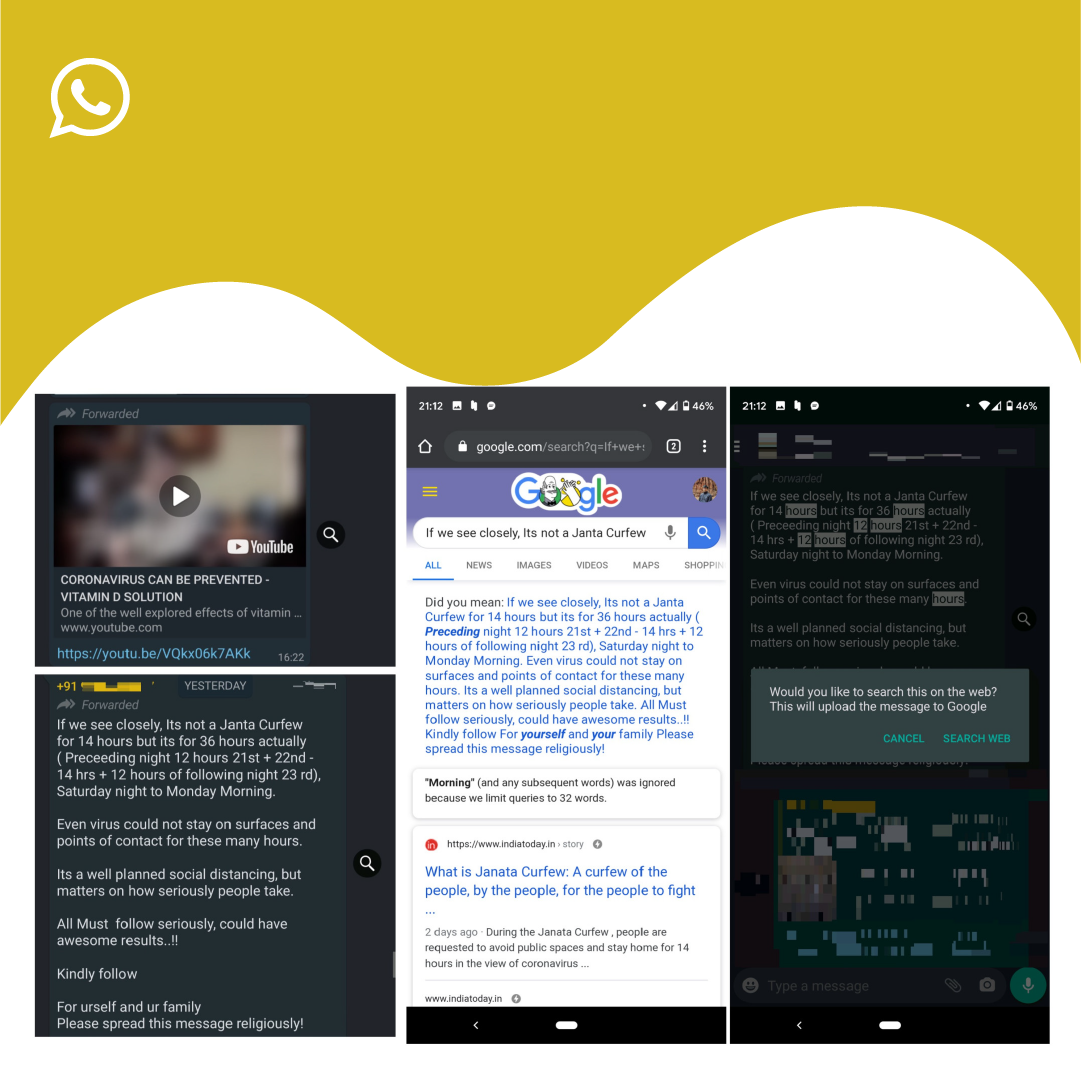 No matter your nationality, your gender, your height, how excited you are for 'Community' coming to Netflix, or your age, at this point of 2020 we all share a common experience: fake chain messages.
In normal circumstances it's usually nothing more than an annoyance. In times of the Coronavirus pandemic, however, it can entail serious consequences. For this reason, WhatsApp, one of the platforms most affected by viral misinformation has been testing a new mechanism to keep its spread under control.
Their solution? Adding a web search button next to forwarded messages. You will only need to tap on it and the app will run a Google search for you with the message's content. If you what you received has been called out before as fake, you will be able to see it immediately.
This is a clever move. Since your private conversations are not moderated, you do not have the luxury of having their information filtered through moderators. This new feature will give you a simple yet useful mechanism to keep in check all the potentially sensitive information you receive.
We just hope our parents use it too.
Read more here.