Twitter unveils 'Timing is Everything'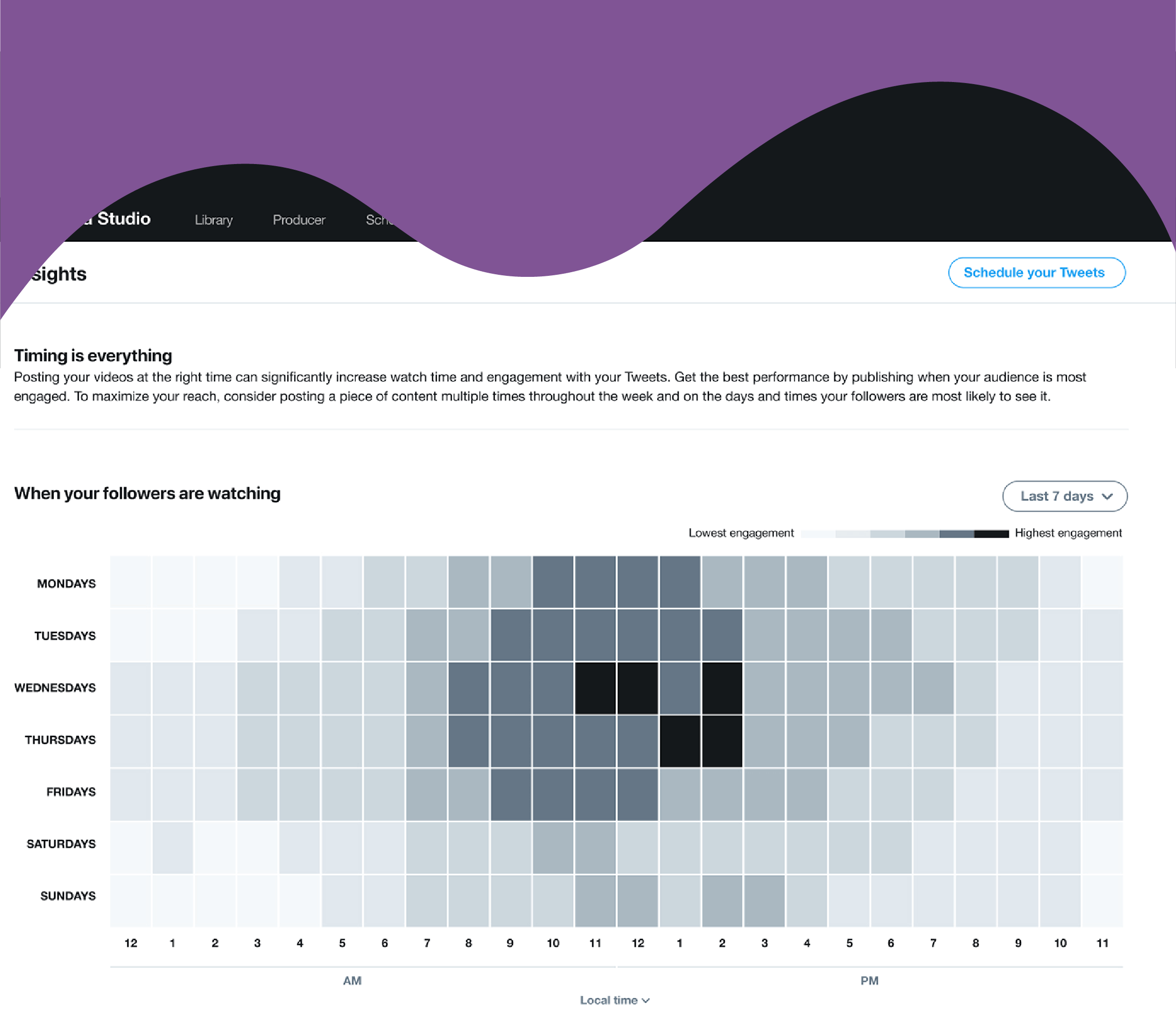 "Timing is Everything" is not just a saying anymore!
Twitter has announced a new insight tool, called "Timing is Everything", aimed to help publishers improve their performance on the platform.
The new insight tool, which will live within Media Studio, will give publishers actionable data based on historical information about when audiences are watching and engaging with video content on Twitter.
The data will help publishers figure out the best time to tweet video content, which will ultimately boost engagement, viewership and conversation.
Read more here.