You can now pin posts to your Instagram profile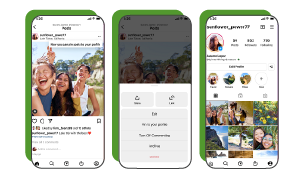 After several months of testing, Instagram has officially launched the option to pin posts to your profile.
As explained by Instagram, this gives "creators more flexibility to express themselves on their profiles".
This feature allows users to pin both posts and Reels, maximizing creative freedom over the profile's appeal to visitors.
Instagram has been testing other profile display customization options since April, like the ability to freely re-arrange the display of posts on your grid. While this option isn't available yet, Instagram is making significant strides toward giving creators more control over their profile display.
This is significant for shops and business accounts in particular, eventually allowing them to select and spotlight specific products on their profiles.
Learn more here.