YouTube continues to double down on Shorts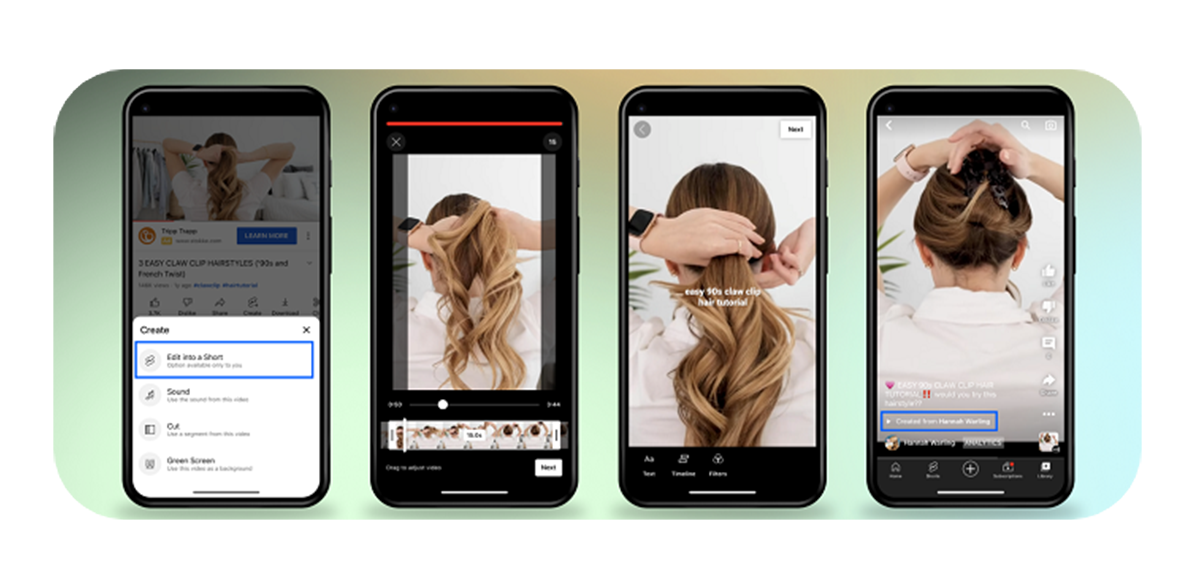 Not in the mood to shoot a new video for Shorts? No problem!
To ease the creation and posting process of Shorts, YouTube has added an option that lets you easily create Shorts from regular video uploads.
The new 'Edit into a Short' option will allow users to select a part of their regular video upload and cut it into a shorter version. It is only available for personal use as confirmed by YouTube:
"Importantly, only you as the original creator will be able to import your long-form videos into Shorts as this tool is not available for other creators to use on your content"
Creators will also be able to edit their Shorts with all the regular editing tools, including text, timeline editor, filters, etc. They will also be able to add new videos to the converted clip, or even include sections from their other videos to make up the 60 seconds.
The best part of this feature so far is that it links the Shorts back to the original long-form video so that users can easily see it, which could boost reach and views across both formats.
The new feature is rolling out for mobile creation across iOS and Android devices.
Learn more here.