YouTube lets users swipe through videos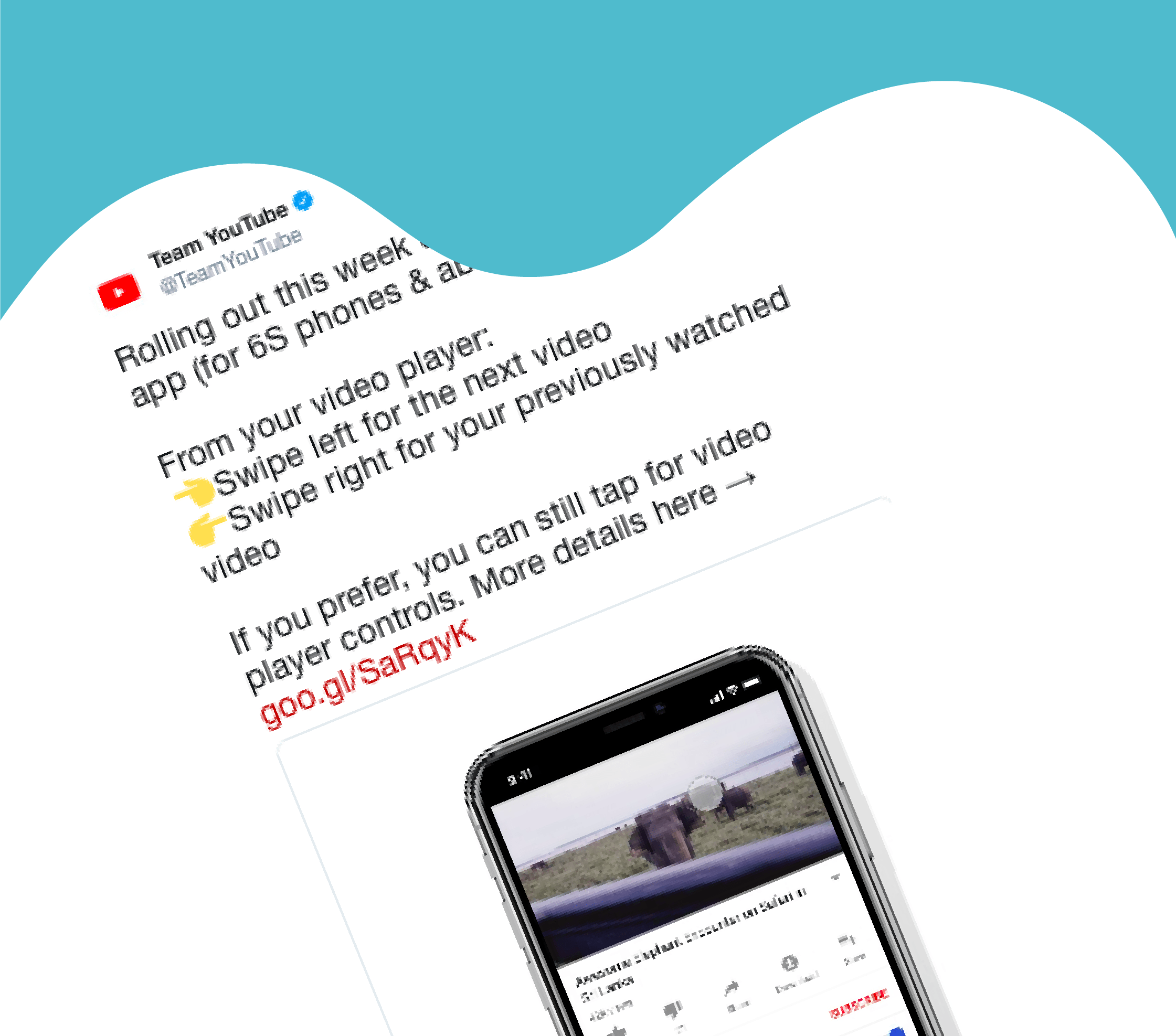 With the raising appeal of Stories format, users are growing accustomed to swiping to view more content instead of scrolling.
YouTube wants to ride that wave and is rolling out a new option that will enable users to swipe left to go to the next video, or swipe right to return to the previous one.
Users can also get a sneak peak of the next or previous video by partially swiping, as YouTube explains below:
"If you make a partial swipe (dragging the video partially left or right, without fully swiping to the next or previous video) you'll see a sneak peek of the next or previous video. The current video you're watching will continue to play with audio."
This feature is available for iOS users, with plans to bring it to Android soon.
Read more here.