YouTube reveals new analytics feature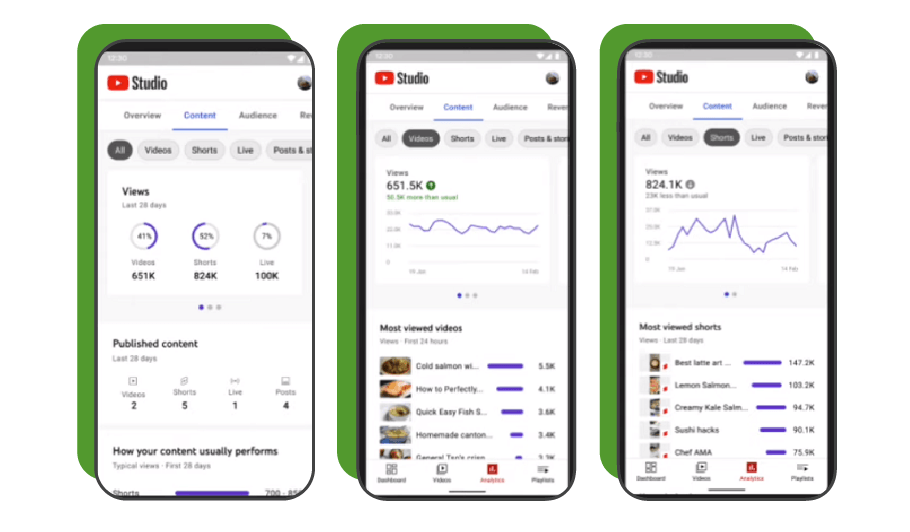 From Live, to Shorts and Community Posts, gone are the days where YouTube was a simple platform for just regular video content. Naturally, as the platform evolves and rolls out multiple formats, so will its analytics and performance metrics.
On that note, YouTube has recently announced a sneak peak of new features that it is planning to launch in 2022 in an aim to support creators and brands to make the most out of their on-platform performance.
Among these new features is an overview of YouTube's different formats performance that will include key insights for Live Streams, Shorts, and regular videos related to views, number of posts and audience overlap. YouTube explains this new feature as follows:
"We want to give you an overview of the different formats – for example, how much you upload and how much you live streamed – tell you about the views for each format, tell you about the overlap in audience between these different formats, and then let you dive into each format individually, so you can see the right analytics, whether it's for regular videos, or shorts, or live streams."
Additionally, YouTube has outlined another feature that is currently in development, which aims to help creators when coming up with a new video idea. The new feature will include a tab that lists trending search terms and topics that are gaining popularity on the platform. Creators/Brands can then get inspired when creating new content and tab into topics that are gaining steam and benefit from the buzz around them.
Finally, there are more monetization options that YouTube is planning to launch this year. If you would like to know more, click here.