YouTube tests having Shorts as the mobile app homepage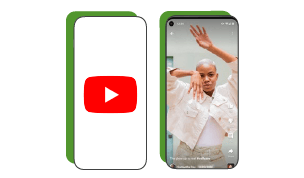 Much like TikTok's user interface, YouTube is testing having Shorts – YouTube's version of short-form video – as the default homepage for the mobile app. This feature will be targeted at users who regularly view shorts, where they will open the app to directly see Shorts in a full-screen mode.
With the popularity of short-form videos on TikTok, Instagram, and numerous other social media apps, different platforms have been continuously trying to adapt to new user preferences and integrate these forms in their feed. Opening the app to a stream of popular short videos in vertical format seems like a step in the right direction.
This feature will allow increased reach for brands that use shorts, as users are now more likely to view videos in that format. Moreover, more brands will be incentivized to start using Shorts, which will again lead to increased reach as more captivating content is produced.
Learn more here