Instagram Stories, uninterrupted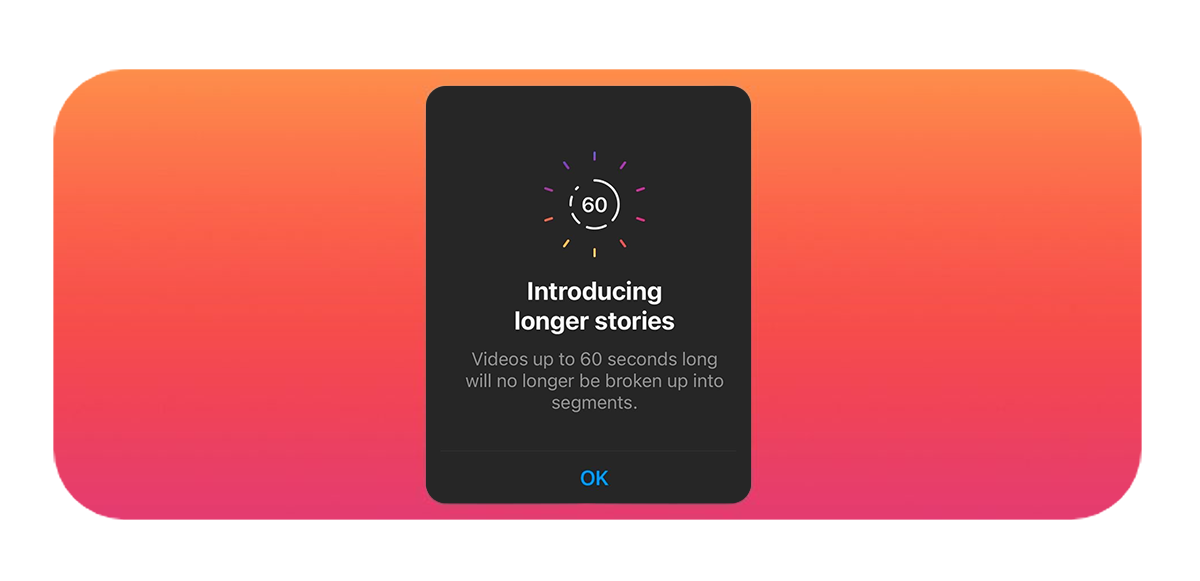 With Instagram shying away from its photo-sharing roots, the platform will be soon allowing content creators to post 60-second Stories in one seamless slide, instead of chopping up videos into condensed 15-second chunks.
A Meta representative confirmed the update in an email to TechCrunch: 'We are always working on ways to improve the Stories experience. Now, you'll be able to play and create Stories continuously for up to 60 seconds, instead of being automatically cut into 15-second clips.'
Also, renowned social media consultant Matt Navarra had previously Tweeted about it in December 2021.
By fixing this irritating quirk and eliminating such intrusiveness, users won't need to tap through what might seem like a speed-reading frenzy across long monologues. And it will definitely sweep away lots of clutter from your Stories tray!
However, this might stifle the back-and-forth liberty of many users. Impatient viewers who prefer snappy bite-sized content wouldn't want to wait a full-fledged minute to see the whole video. Looks like a playback speed option might be needed.
Learn more here.