'TikTok Now' is soon to arrive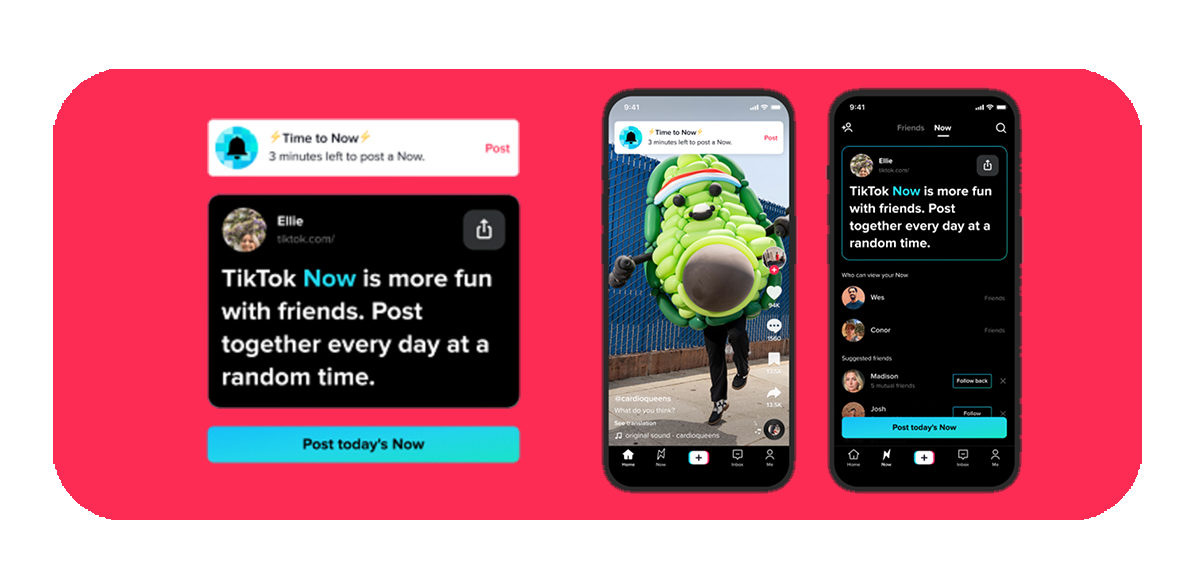 TikTok has just announced its latest drop, an attempt at forging deeper social connections through fun social check-ins with real-life friends and loved ones: 'Tiktok Now'. However, this standalone app, still underway in experiments, has been receiving a hefty share of backlash for shamelessly cloning BeReal.
'TikTok Now' dispatches daily notifications with a three-minute timer prompting users to post short 10-second videos or static photos of what they are doing. The next step would entail merging the two photos taken by your front and rear cameras, with selfies showing up as small thumbnail images inside your post. Quite an uncanny resemblance!
The official announcement came out via Tweets, along with a blog post offering further clarifications:
'We've designed TikTok Now with the safety and privacy of our community in mind. Creators are in control of deciding who can view or engage with their content. They can block others and choose which comments appear on their content. And if someone comes across behavior they believe may violate our Community Guidelines, they can report it for review.'
Learn more here.