Instagram turns all videos to Reels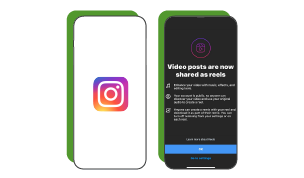 We've already mentioned that Instagram is testing a way to turn all video uploads to Reels, remember? Well, it is happening! The platform has officially announced that it is turning all feed videos into Reels.
The update will be applicable for new video uploads only; the ones posted prior to this change will remain as is and won't become Reels.
Meta explains the new change as follow:
'Since Reels offer a more immersive and entertaining way to watch and create videos on Instagram, we're bringing the full-screen experience to your video posts, too. In the coming weeks, new video posts shorter than 15 minutes will be shared as reels. Videos posted prior to this change will remain as videos and won't become reels.'
However, the latest Reels updates are not being well-received by the community. An image that calls for 'making Instagram Instagram again' has gone viral, with celebrities like Kylie Jenner also taking a stand. There is also a petition under the same demand that is doing the rounds, and has already gotten over 100,000 signatures.
We, too, miss the old days where Instagram was just about beautiful images!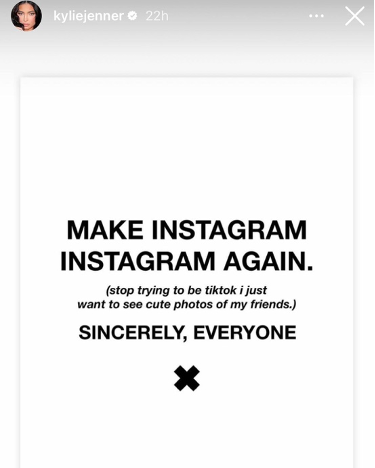 Instagram is also expanding its Reels' features by adding the following:
Remix for photos: Photos are core to the Instagram experience. In the coming weeks, you will be able to remix public photos. This gives you limitless inspiration to create your own unique reel.
Expanded Remix layouts: Choose between a green screen, horizontal or vertical split-screen, or picture-in-picture reaction view to add your own video commentary to existing reels.
Add your clip: Have a hot take? Rather than having your remix appear at the same time as the original reel, you can now add your clip after the original so it plays sequentially.
Last but not least, the platform is expanding access to its Reels 'Templates' option and adding a new 'Dual' camera mode, so that you can capture the content and your reaction at the same time.
Learn more here.