New Live tools on Facebook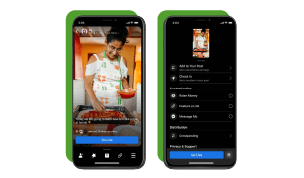 Facebook is adding multiple features on Facebook Live to increase engagement between creators and their fans.
Need to add a link to your live video? Featured Links got you covered. What about asking your fans a question? Get their feedback and answers through Polls. Who is your most supportive fan? Find out with Badges that appear next to the user's names and users that appear in Front Row; a dedicated row for top viewers.
Another feature that could increase the reach of the brand's content is the addition of Live broadcasts in Stories—a great chance for your content to appear at the top of the News Feed.
These features are feeding brands with insights on their viewers to better accommodate their needs in the future.
Learn more here